of giving classes, making great products, and helping thousands of electricians get their licenses.
WHY CHOOSE US?
1-855-PSI-EXAM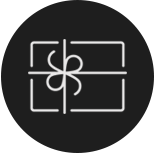 BOOK STORE
SEMINARS
ONLINE CLASSES
Classes are given by Mitchell S. Tolbert, Certified Electrical Plans Examiner, Electrical Inspector, & Licensed Master in: AR, AL, CO, DE, FL, KS, KY, LA, MD, MI, MS, ND, NE, NC, NM, OK, SC, SD, TN, TX, WV, WY
HELPING ELECTRICIANS GET THEIR LICENSES
Our material is based on the 2017 National Electrical Code. Our easy to follow technique helps our clients pass the Texas Electrical Exam the first time.
Our materials offer an extensive list of test taking tips, practice exams and explanations available only to our clients to better prepare you for the day of the exam.
TESTIMONIALS
Our customers loves us!
" I took this class for my journeyman and took it again for my masters. Passed with flying colors on both. Mitchell Tolbert was a big help and really prepares you for the beast of a test that it is. It was very helpful and much appreciated. Thank you for your help. "
- Jake Savell
" Well Mitchell, another sucess. I passed the master on first try. Thank you for the course and discussions. very helpful. I will put some information and call you in the coming days. Thanks again and everyone listen use the CRASH COURSE was well worth it and the tabs were great tool. "
- Christy Valvo
" My test was today, for the Master electrician's.... I passed! Thanks so much for the Houston class, I couldn't say it enough. I really appreciate the lessons and tips. "
- Jerad Shryock